Trackit Lights is perfect for schools that want to be able to log behaviour in an engaging way for pupils, but would also like the behaviour to be logged straight into a robust school-wide tracker and automatically sent into their MIS system and safeguarding system. To see a list of all the other additional features Trackit Lights has to offer, please see the table below…'
Log positive and negative behaviours
Set up which behaviour icons you want and then log a behaviour in a few clicks.

Fun monster avatars
Assign fun avatars to each pupil to promote pupil engagement.

Log via web browser, tablet, Smart phone, computer
Log behaviour on any platform, anywhere

Interactive Whiteboard App
A classroom management tool bar that runs down the right-hand side of the board and is always there, making it easier to log a behaviour, without having to navigate away from PowerPoint or other windows you are using.

Multiple steps of warnings for negative behaviour
Nearly all schools have multiple steps of escalation in their behaviour policy. Trackit Lights makes it clear to pupils what step they are on with colour coded green, orange, yellow and red behaviours to match steps 1-3 in the policy.

Basic reports for each individual teacher
Each teacher can see a chart showing positive and negative behaviour of the pupils in their class during the current school year.

Advanced school-wide reports
A full school-wide comprehensive behaviour tracker with everything senior leaders need to monitor and evidence behaviour across the school. A pupil's behaviour reports will stay with them throughout their time in the school, as they move classes and Years.

Award class points
Motivate pupils with instant, visual class points for positive behaviours.

Award house points
All pupils in the school can be assigned to different houses. Every point earned in class will automatically be added to a school-wide house points tracker.

Auto generated certificates
Bronze, silver, gold, platinum and diamond certificates are generated automatically when a pupil reaches a certain threshold of points. Export all certificates generated in a week, print them off in a click of a button and hand then out in celebration assemblies.

Advanced class points tracker
View charts with every pupil in the whole school on, every class and every teacher so you can see which pupils have reached certain thresholds, which teachers are not rewarding consistently and which classes have earned the most.

Management Information System integration (e.g. SIMS, Integris, CMIS…etc)
Integrates with all major MIS systems, pulling over pupil's names, classes, teachers, houses and demographics such as Pupil Premium and SEN. This saves the school from having to type in pupils' names, but it also means that pupils' behaviour records will stay with them throughout the school after they move classes and Years.

CPOMS and MyConcern integration
Incident forms generated in Trackit Lights can be sent straight into your safeguarding system automatically so you won't ever need to type behaviour into your other systems again.

SIMS writeback
If you use SIMS, you can log behaviour on the board using Trackit Lights and it will get logged straight into your SIMS behaviour module.

Auto generated incident forms
When a teacher logs a red behaviour (an extreme incident), an incident form in generated automatically with all the lead up behaviour and times already populated. The teacher can add extra information in a matter of seconds, and on completion, the form will be archived in Trackit Lights and also sent into CPOMS, MyConern, or SIMS if you use these other systems.

Behaviour email alerts
When a teacher logs a red behaviour (an extreme incident), an email alert will be sent to relevant members of staff.

Reflection Time / Detention system
Log a pupil into Reflection Time or Detention in a few clicks and then the pupil's name will be added to a special register for the member of staff to mark when running the reflection session.

Parent portal
Parents can log in via an app to view pupil's behaviour reports.

Easy Behaviour Reports
Easily monitor every class across the school on one screen so you know which classes need your support.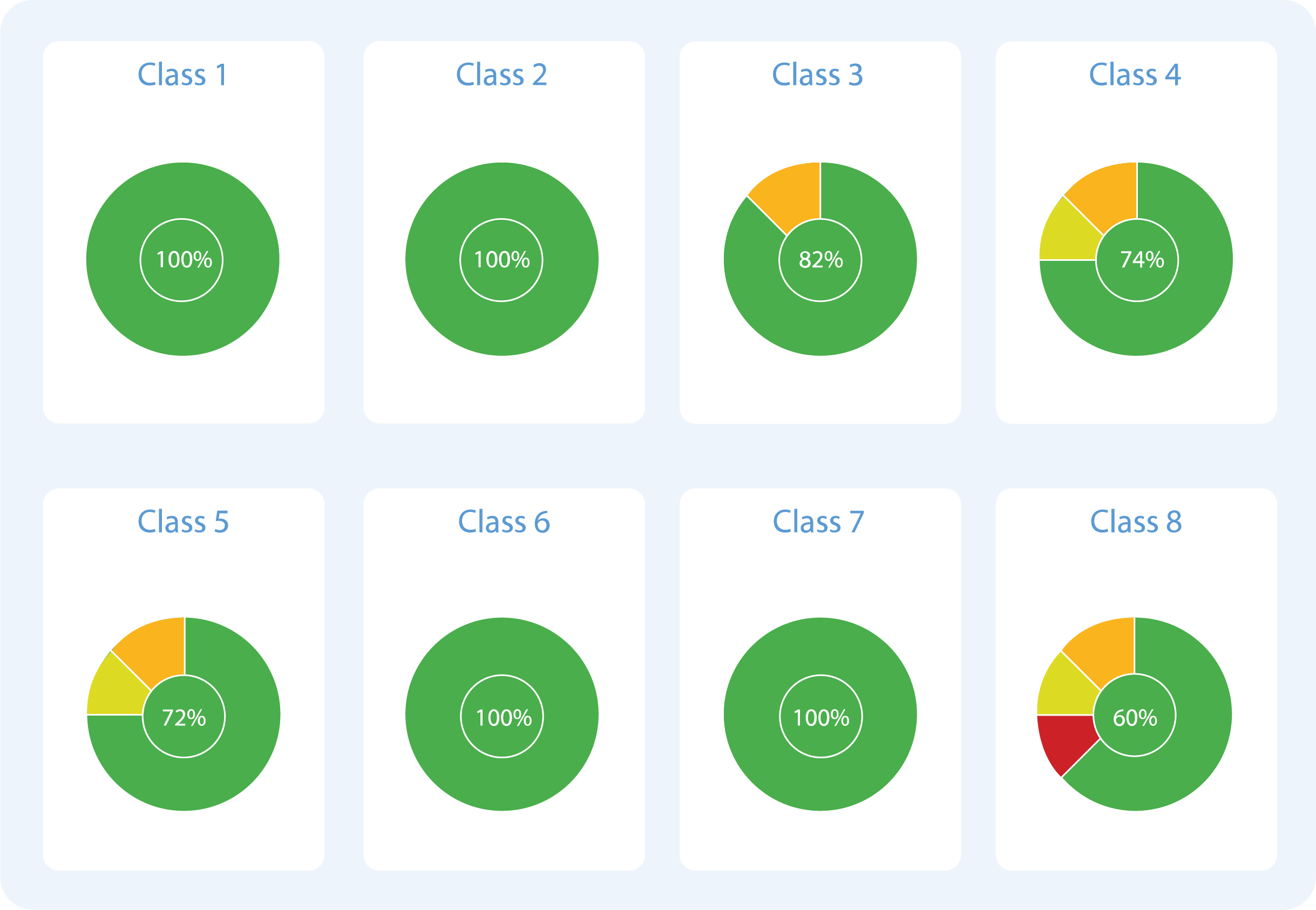 Easily identify which specific behaviours are casuing the most disruption to learning so you can put in place school wide interventions.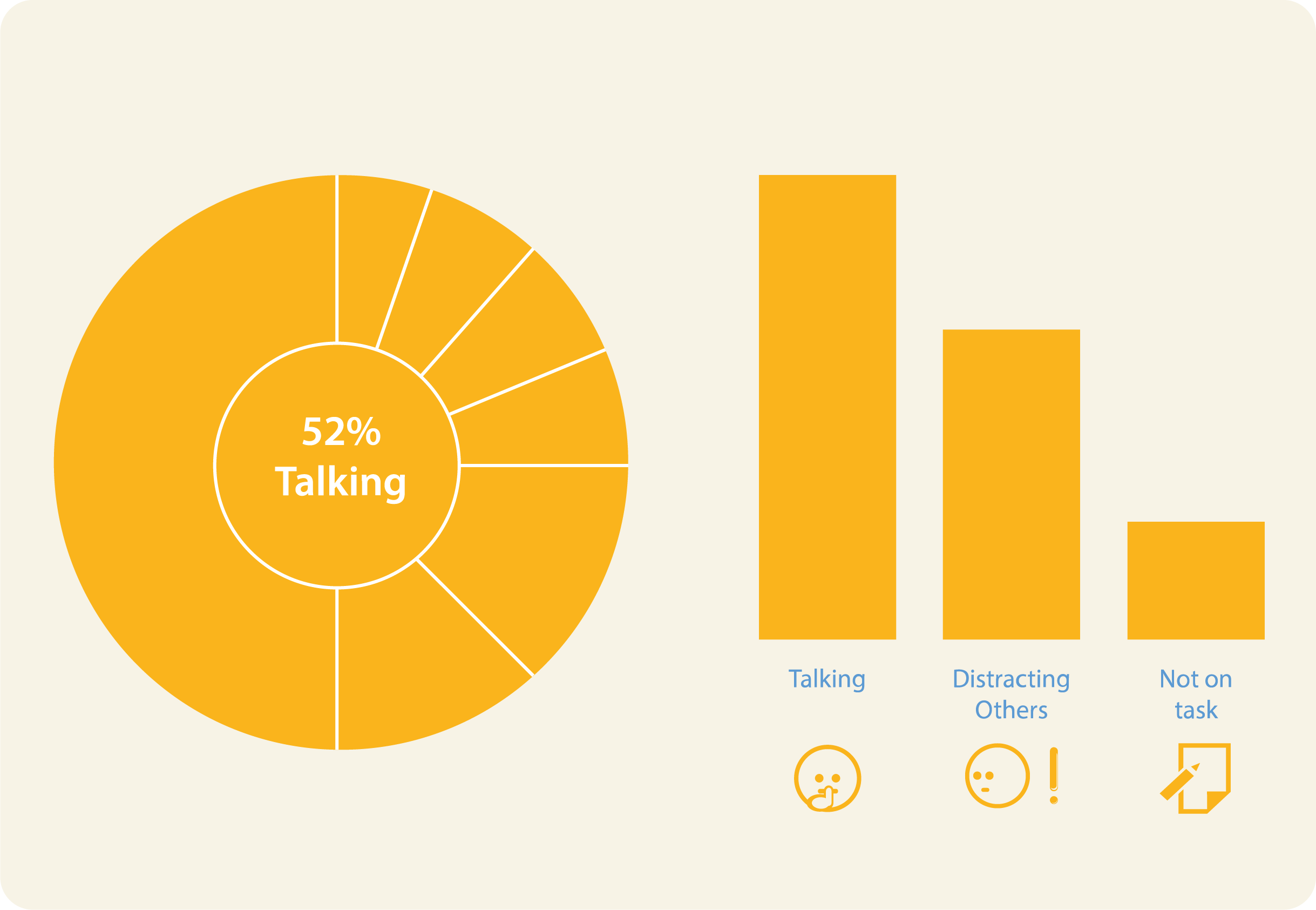 Easily generate incident reports and archive them replacing paper forms and filing cabinets.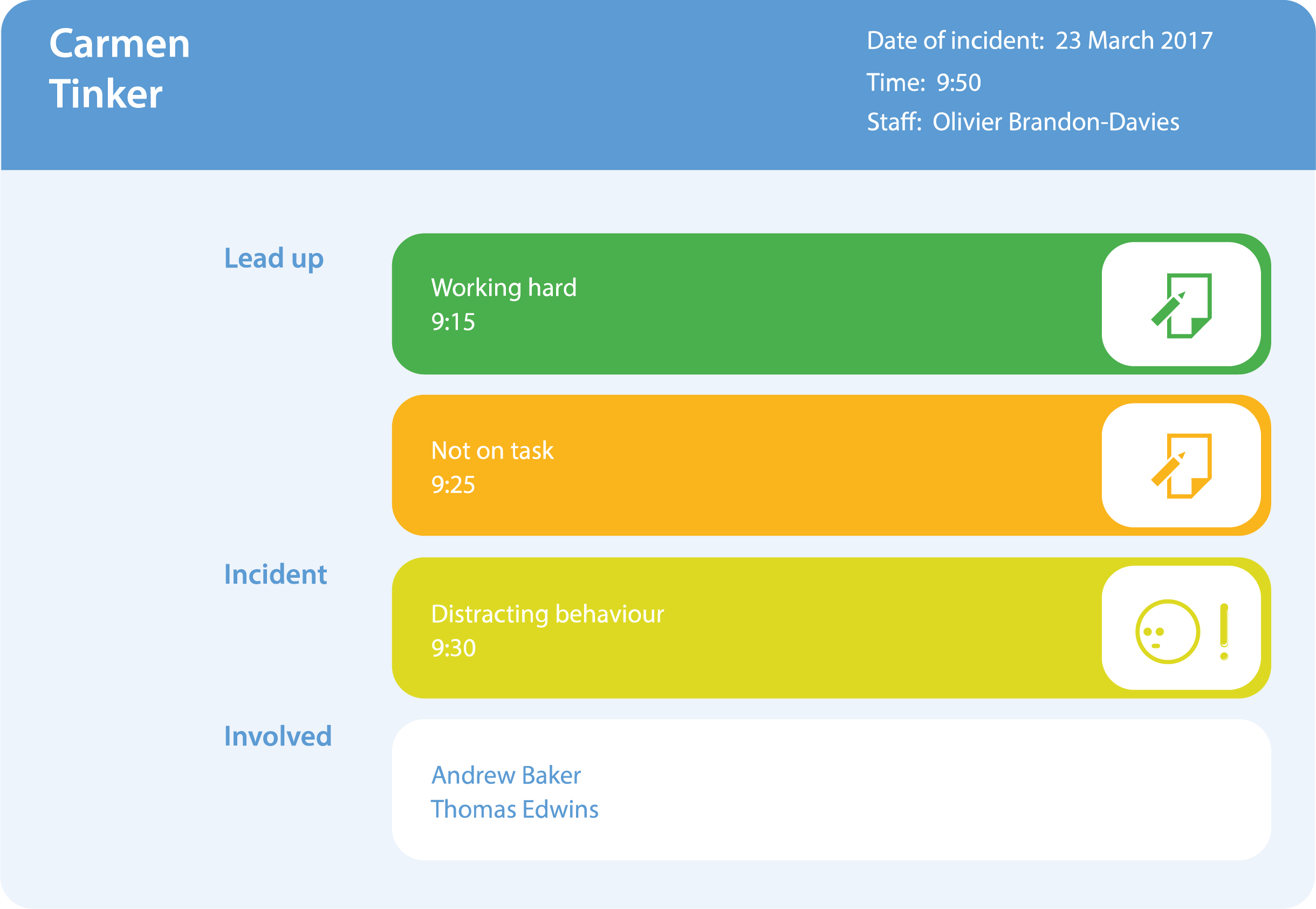 Easily access pupils' records for restorative practice, pastoral support and meetings with parents. Easily identify which pupils need the most support and which pupils have the most class points.