Free Primary Teaching Hacks Pack
Get instant access to our FREE printable 'Brain Break' Dice,'What if?' Wall Chart, 'Reminder Bracelets' and more to streamline you classroom management today
What you get in your Primary Teaching Hacks Pack
1) Noise-ometer
"Quite please!"
'Quiet' is a subjective term and it's not always clear to pupils when they are complying to this instruction or not. Our 'Noise-ometer' sets crystal clear expectations that everyone understands. Laminate, cut out the arrow and stick it to the middle of the circle on with Blue Tac.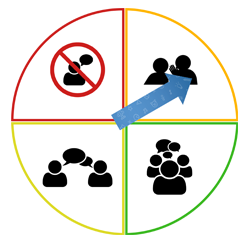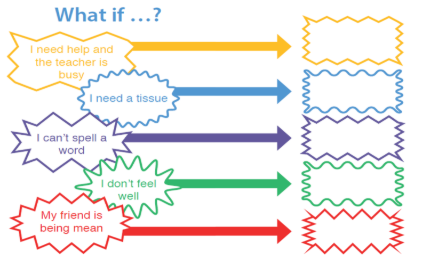 2) 'What if…' chart
"I'll be with you in a moment!"
You're one teacher and have thirty children wanting your attention…all the time! Take away some of those frivolous questions with our 'What if…' chart. Print the chart to A3 and laminate. Write the most common questions in the speech bubbles down the left-hand side e.g. "What if…I need help and the teacher is busy" and then write the answers down the right-hand side e.g. "try to solve it yourself, ask the person next to you, then move on to next question until the teacher is free".
4) Brain break dice
At times when your class is getting too giddy and they need to let off some steam, or they are getting lethargic and they need shaking up a bit, nominate a pupil to roll the 'Brain Break dice'. Repeat until sufficiently worn out or shaken up!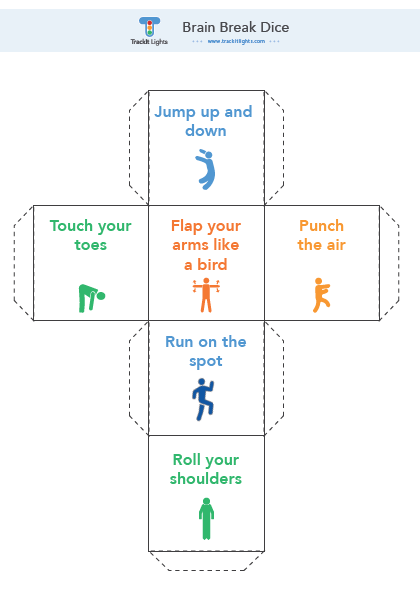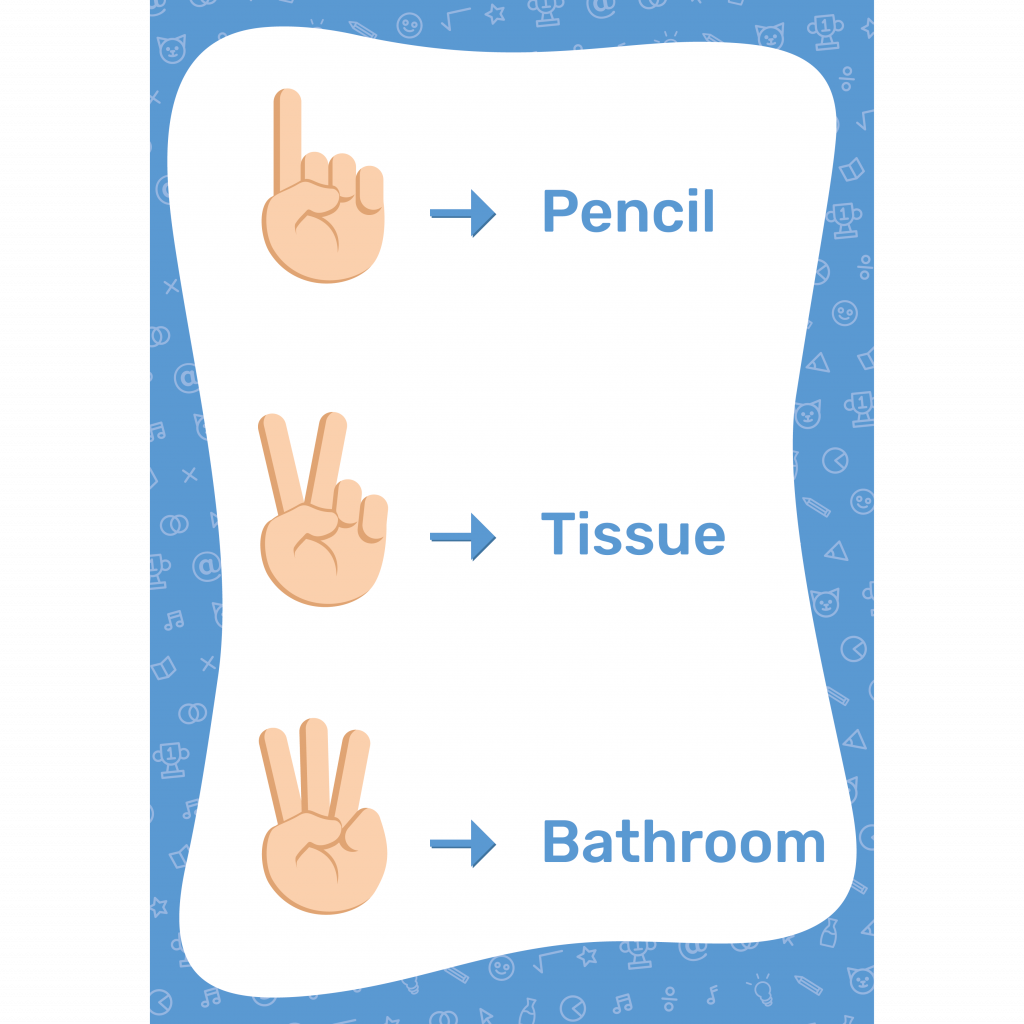 5) Hand sign chart
Here is another hack to reduce the amount of questions being thrown at you. Take the three most common questions and create hand signals for them so you can give pupils permission without anyone saying a word. This allows you to quickly discern which pupils actually need your help, and which pupils just need a quick 'yes' or 'no'
6) Waiting for the teacher
When pupils need help with their work, we don't want their learning to grind to a holt whilst they wait for us. With this chart they can add their clothes peg to the chart and move on to the next question. When the teacher gets a moment to breath, they can look who needs them next.